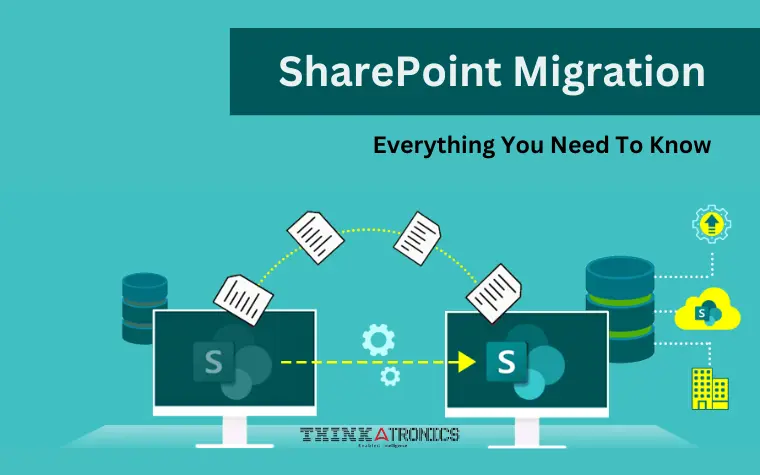 SharePoint Migration: Everything You Need to Know
SharePoint is a popular collaboration and document management platform developed by Microsoft. It allows businesses to store, organise, and share information with ease. However, as technology evolves, companies may need to migrate their SharePoint environment to newer versions, different platforms, or the cloud. In this article, we will explore everything you need to know about SharePoint migration, including the benefits, challenges, and best practices.
4 Benefits of SharePoint Migration
Migrating to a newer version of Microsoft SharePoint, a different platform, or the cloud can provide a range of benefits for businesses. Here are some of the key advantages:
1. Improved Performance and Scalability
Older versions of SharePoint may not be able to handle the growing amount of data and users, leading to performance issues and downtime. By migrating to a newer version or the cloud, companies can take advantage of improved scalability and performance, ensuring that SharePoint can meet their evolving needs.
2. Enhanced Security and Compliance
SharePoint migration can also improve the security and compliance of the system. Newer versions of SharePoint provide more advanced security features, such as multi factor authentication and data loss prevention. Cloud-based SharePoint solutions, such as Microsoft SharePoint Online, are also compliant with various regulations, including GDPR, HIPAA, and ISO.
3. Cost Savings with SharePoint Migration
Migrating to the cloud can also help businesses save costs on hardware, maintenance, and IT staff. Cloud-based SharePoint solutions offer pay-as-you-go pricing models, eliminating the need for large upfront investments. In addition, the cloud provides greater flexibility and scalability, allowing businesses to pay for only what they need.
4. Access to New Features
Migrating to a newer version of SharePoint or a different platform can provide access to new features and capabilities. For example, SharePoint Online provides a range of collaboration tools, such as Teams and Planner, that are not available in on-premises versions of SharePoint.
Looking for best SharePoint Migration in Bangalore and a trusted partner to help you with your SharePoint migration? Contact us now to learn more about our reliable and cost-effective migration services.
Types of SharePoint Migration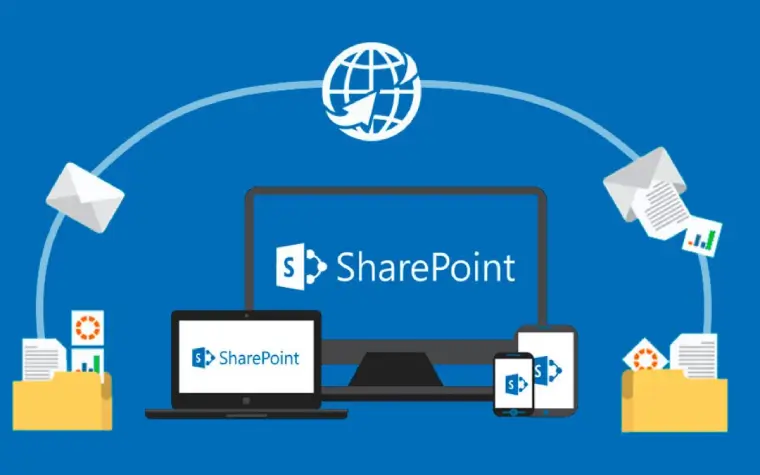 There are several types of SharePoint migration, each with its own advantages and challenges. Here are some of the most common types:
1. In-place Upgrade
In-place upgrade involves upgrading the existing SharePoint environment to a newer version. This type of migration is relatively simple, but it can also be risky, as it may cause data loss or corruption.
2. Database Attach Upgrade
Database attach upgrade involves moving the SharePoint content databases to a new server running a newer version of SharePoint. This type of migration requires careful planning and testing, but it is less risky than in-place upgrade.
3. Hybrid Upgrade
Hybrid upgrade involves using both on-premises and cloud-based SharePoint solutions. This type of migration provides a range of benefits, such as improved scalability and access to cloud-based features, but it also requires careful planning and management.
4. Cloud Migration
Cloud migration involves moving the SharePoint environment to a cloud-based solution, such as SharePoint Online or Microsoft 365. This type of migration offers a range of benefits, such as greater scalability, cost savings, and access to new features. However, it also requires careful planning and management, as well as addressing any compatibility issues.
Must Check Out | other article What is Document Management System (DMS) and how it can benefit for your business?
Preparing for SharePoint Migration
Before starting a SharePoint migration, it is essential to prepare adequately. Here are some key steps to take:
1. Conducting a Risk Assessment
A risk assessment helps identify any potential risks and challenges associated with the migration, such as data loss or system downtime. This information can help businesses develop an effective migration strategy and contingency plan.
2. Establishing Migration Goals and Objectives
Establishing clear migration goals and objectives can help businesses stay focused and ensure that the migration aligns with their overall business objectives. This step can also help identify any specific requirements or limitations that need to be addressed during the migration.
3. Creating a Project Plan
Creating a comprehensive project plan can help businesses manage the migration process effectively. This plan should include a timeline, milestones, and specific tasks, as well as roles and responsibilities for stakeholders.
4. Identifying Stakeholders and Resources
Identifying stakeholders and resources can help ensure that the migration is adequately supported and managed. Stakeholders may include IT staff, end-users, and third-party vendors, while resources may include hardware, software, and personnel.
Also Learn | How to Implement Enterprise Solutions for Small Businesses
Best Practices for SharePoint Migration
To ensure a successful SharePoint migration, businesses should follow best practices, such as:
Testing and Validation
Testing and validation are essential steps in ensuring that the migration is successful and meets business requirements. Businesses should test the migration in a non-production environment and validate the results to ensure that data is transferred accurately.
Communication and Training
Communication and training are critical in ensuring that end-users are prepared for the migration and can adapt to any changes in the system. Businesses should provide regular updates to stakeholders and provide training to end-users to ensure a smooth transition.
Migration Phases and Rollback Plan
Breaking the migration into phases can help businesses manage the process more effectively and reduce the risk of data loss or downtime. Additionally, having a rollback plan can help businesses address any issues that arise during the migration.
Data Cleanup and Optimization
Migrating unnecessary or outdated data can result in a more efficient and streamlined SharePoint environment. Businesses should conduct a data cleanup and optimization process before the migration to ensure that only relevant data is transferred.
Common Challenges and Solutions
While SharePoint migration can provide significant benefits, it can also present challenges. Here are some common challenges and solutions:
Compatibility Issues
Compatibility issues may arise when migrating between different versions of SharePoint or to the cloud. To address these issues, businesses should conduct compatibility testing and ensure that all necessary updates and patches are applied.
Data Loss or Corruption
Data loss or corruption can occur during the migration process, leading to significant downtime and data recovery costs. To minimize the risk of data loss or corruption, businesses should conduct thorough testing and validation, as well as having a rollback plan in place.
Downtime and Business Interruption
SharePoint migration can result in significant downtime, impacting business operations and productivity. To minimize downtime, businesses should conduct the migration during off-hours and have a contingency plan in place.
Lack of User Adoption
End-users may struggle to adapt to changes in the SharePoint environment, resulting in a lack of user adoption. To address this issue, businesses should provide regular communication and training to end-users, as well as seeking feedback and addressing any concerns or issues.
7 Best Microsoft SharePoint Migration Tools
ShareGate: A comprehensive SharePoint migration tool that simplifies the migration process with features like pre-migration analysis, reporting, and scheduling.
Metalogix: Provides a suite of SharePoint migration tools that can migrate content, documents, and data between SharePoint environments.
AvePoint: Offers SharePoint migration tools that can migrate data from legacy systems to SharePoint Online, SharePoint 2016, and SharePoint 2019.
Vyapin Dockit Migrator: A powerful migration tool that can move content from File Shares, SharePoint Server, and other platforms to SharePoint Online.
Kernel Migrator for SharePoint: A tool that can migrate content from on-premises SharePoint to SharePoint Online or from SharePoint Online to on-premises SharePoint.
Quest Migration Manager for SharePoint: Provides a streamlined migration process that can migrate content from various platforms to SharePoint Online or SharePoint 2019.
BitTitan MigrationWiz: A cloud-based migration tool that can migrate content to SharePoint Online or OneDrive for Business.
Conclusion
SharePoint migration can provide significant benefits for businesses, such as improved performance and scalability, enhanced security and compliance, cost savings, and access to new features. However, it also presents challenges that require careful planning and management. By following best practices and addressing common challenges, businesses can ensure a successful SharePoint migration